what is preterm birth?
A baby born before 37 weeks of pregnancy is considered premature, and can be caused by a number of medical conditions and lifestyle choices. 14% of all babies born in South Africa are preterm.
Preterm birth can be broken down into four sections based on age: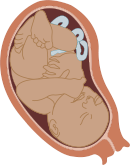 Moderate to late term
32 to 37 weeks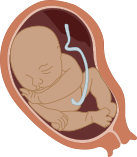 Very Preterm
32 to 28 weeks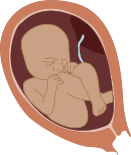 Extremely Preterm
28 to 25 weeks

Highly specialized preterm
under 25 weeks
*This is a highly specialized category, pushing the limits of technology and medicine.
Prematurity can also be classified based on weight, namely:

1500 - 2500 grams
Low birth weight (LBW)

under 1500 grams
Very low birth weight (VLBW)

under 1000 grams
Extremely low birth weight (ELBW)
How Preterm Birth Works
A preterm baby is removed from the womb before all of its organs have had the opportunity to fully develop, making the child extremely vulnerable until it has been stabilised and given the opportunity to complete its primary development. The earlier the birth, the more complicated it can be. Dr Dippenaar has a specialised interest in extremely low birth weight infants.
A prime example are births before 28 weeks; infants which are extremely delicate with multi-organ immaturity requiring multi-system support. Rigorous evaluation and adaption to the sensitive, but maturing organs is required, necessitating biomimicry principles to recreate the conditions in the womb.
What You Can Expect
Dr Dippenaar should be contacted by your attending obstetrician. It is highly recommended that for high-risk pregnancies, in utero transfers are done to maximise the support for the unborn infant. Transporting a preterm child is extremely difficult to stabilise and often leads to advanced health complications.
Once born, the neonatal units at Netcare Blaauwberg or N1 City Hospitals will provide life saving interventions such as intubation and ventilation, intravenous access peripherally and centrally; phlebotomy, cranial ultrasounds; echocardiography and nutritional support. The infant will be nursed in a technologically saturated environment focusing on non-invasive monitoring and non-touch technology which allows out-of-box solutions to complex diagnostic dilemmas.
How We Can Help
Dr Dippenaar and his expert team of paediatric sub-specialists pride themselves on planning for the worst and expecting the best outcomes. In so doing they consider all variables and navigate the safest path through critical developmental stages, encouraging and promoting healthy growth whilst minimising possible complications.